HRM Solution
SAVE THE TIME FOR MANAGEMENT
CodLUCK's HRM solution introduction
HRM Solution – the ultimate solution for SMBs with features such as payroll management, attendance tracking, overtime management, timesheet tracking, check-in recognition, and request approval.
With our made-in-Japan system and easy-to-use interface, you can access and manage your internal system from anywhere as long as you have access to the internet.
Streamline your HR management and focus on growing your business. Contact now and experience the benefits of our efficient and comprehensive solution!
Who can use?
Our Human Resource Management Solution is designed for small and medium-sized businesses looking for an all-in-one solution to streamline their HR processes.
HRM solution assists you to start digitalizing your company's HR flow with a database and bringing solutions as an invaluable resource for HR managers, accountants, administrators, CRM admins, and business owners – ideal for businesses of all industries and sectors, from retail to healthcare.
Features

Made in Japan
Made-in-Japan solution with various applications. We can also provide face/fingerprint recognition devices (AMANO) together as a package if needed.

Other systems linkable
Simple linkages with other systems (accounting system and others) by API or RPA.

User-friendly
Dashboard UI is simple and easy to use. You can select what you need in your dashboard.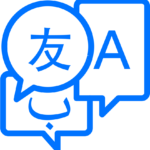 Multi-languages
English, Japanese, Thailand and Vietnamese (under development) are available.
HRM Functions
Timesheet Management
Timesheets play an essential role in work management. They become invaluable for businesses. Track time from anywhere effortlessly with the following outstanding functions:
Location Information Registration 
Approval Application
Reduce the overall load on the business's project management, improve performance, and optimize workflow.
Return Document Confirmation 
Payroll Management
Accurately calculate the pay and make the payment method more flexible.
Check Payroll Implement Status
Other Functions
Other outstanding functions can be mentioned such as online meeting management. We are also developing the inside HRM system to evaluate HR correctly.
Online meeting management
Let's Start A New Project
Fill out the form below and we'll get in touch with you to discuss in further detail