Our Mission
1. Creating a dedicated environment
Becoming an working environment where all members can bring out their full potential, turning the company into multi-color but always united.
2. Bring Happy and Luck to Customers
CodLUCK's customers always enjoy the best and most suitable services and consulting. Thereby, we bring happiness and luck to them because they have chosen us.
3. Social Contributions
The world is transforming into the industrial revolution 4.0. The Digital Transformation (DX) across the fields are going very fast. Our mission is contributing to the digital transformation of Vietnam and the world, by providing DX solutions for businesses, governments and society.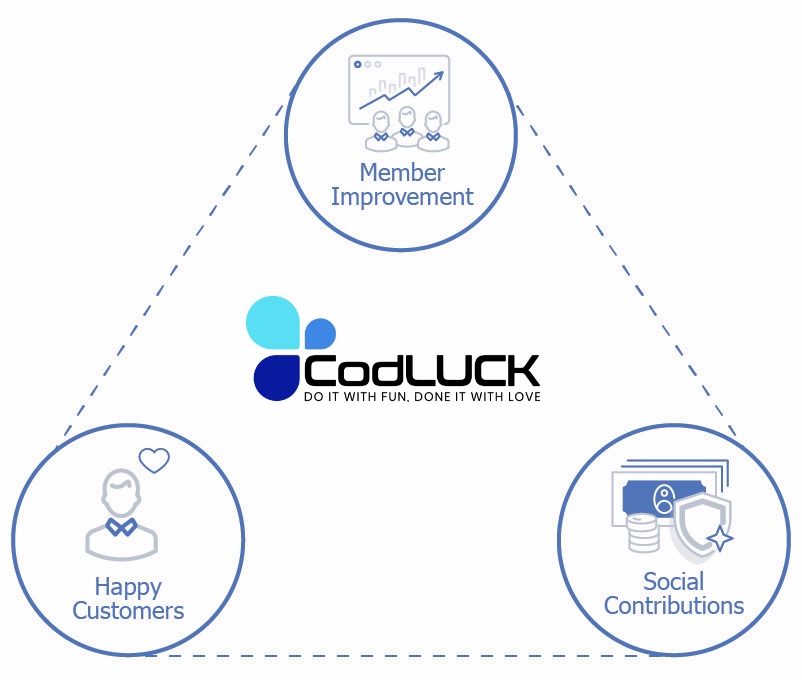 Our Vision
Our vision is building a technology company that provides information technology solutions, digital transformation solutions. Our business will go through the following stages: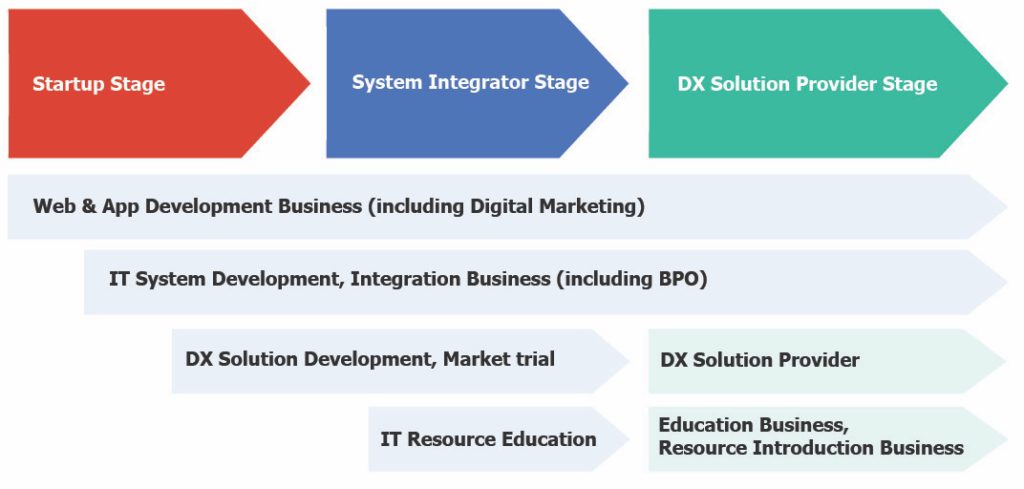 1. Startup Stage
At this stage, CodLUCK focuses on 2 main business areas: Web / App Development and System Development/Integration.
We will soon improve the management and operation apparatus, apply ERP to internal management, and promote the training of staff at all levels: from fresher to Project Manager(BSE).
2. System Integrator Stage
At this stage, we focused on expanding business of System Development/Integration.
The goal of this stage is that CodLUCK will become an SIer, step by step becoming a Technology partner, undertaking the work scope from consulting, designing to development, testing and system go-live supporting, system operating and maintenance.
3. DX Solutions Provider Stage
In parallel with business of an SIer, at this stage we promoted the business DX Solutions provider.
With a mission of contributing to the digital transformation of society, we aim to connect technology solutions from global companies to businesses, governments and society.
Some of our solutions use advanced technology (AI / ML / Data Mining) such as: eKYC, OCR, Loyalty Customer Point, Security Service Package, EC package ..