Customer success story
MetaLUCK – Blockchain Development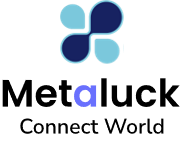 Business

DX Solution (Blockchain solutions)
Period

12 months
Tech

Solidity / Unity / C# / Python / ReactJS
Requirement
– Building a virtual world for living, working, entertainment,…that players can create their own digital content (3D avatar, building,…)

– There are some spaces: Cinema, Art-exhibition, Game center (where players can play game and earn coin); Shopping mall; LandLUCK (where players can buy/sell/build their building on the LAND)
Project Outline
1.
Feature
Virtual world – Real life
・Work shop
・Business matching fair
・Working space
・Office for rent
・Cinema
・Art exhibition
・Game space
・Shopping
・Players can create own content:
following to the standards of MetaLUCK
2.
Business Model
・Players create content & transact in NFT marketplace
・NFT sale & NFT rent mechanism
・Sell ticket / rent some spaces like: cinema, art exhibition,…
・Advertising on building
・Tax on players selling or auctioning LandLUCK
・Rent space (include shop and estate)
・Provide service that connects MetaLUCK players to B2B businesses (eCommerce)
3. Tokenomics
CoinLUCK (CLK) is a cryptocurrency which is representative of the MetaLUCK project.

The CLK platform is based on Polygon.

Investors can buy CLK tokens from an early stage (private sale or seed sales) for a preferential price.

Players use METAFI (MTF) coins to make transactions in METALUCK.
Some Images From Project
MetaLUCK website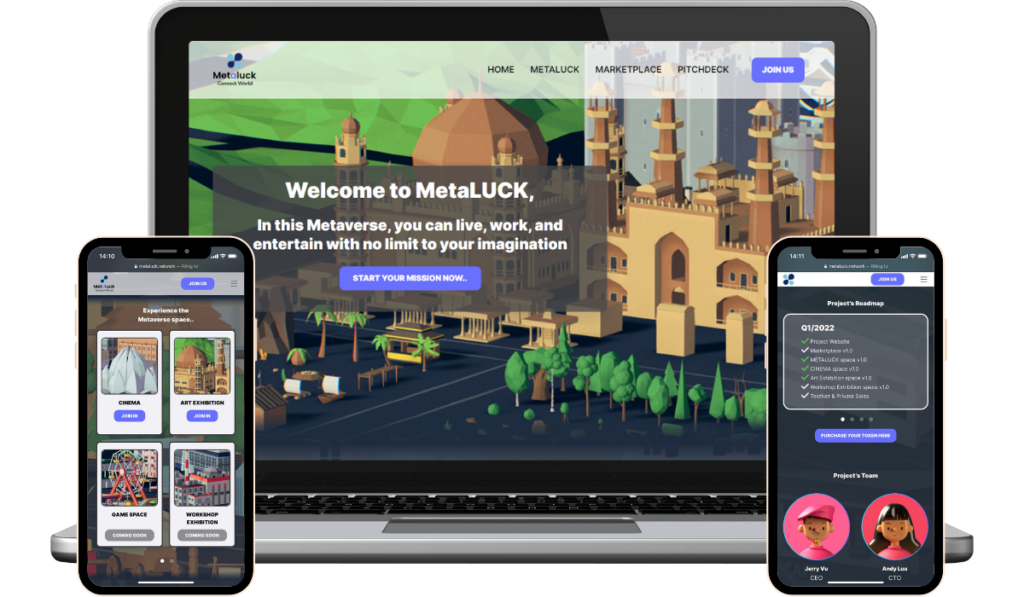 ---
MetaLUCK AR Application
---
MetaLUCK marketplace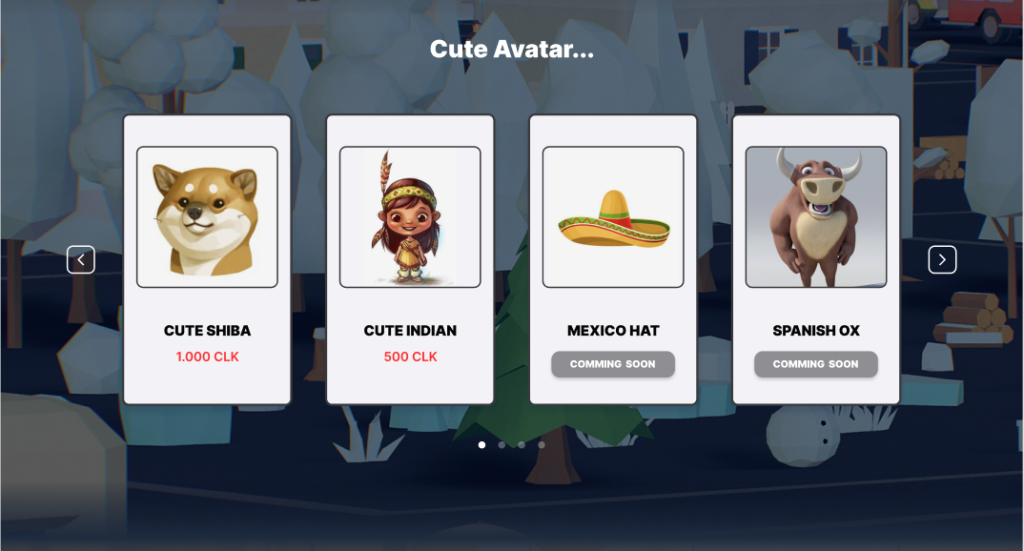 Our Solution
Build MetaLUCK as a Metaverse platform based on the Polygon Blockchain ecosystem.

Develop own coin called CoinLUCK (CLK) – token based on Polygon technology for players to make transactions.

NFT-ize products created in MetaLUCK

.

Build marketplace for players to exchange items to the outside world.