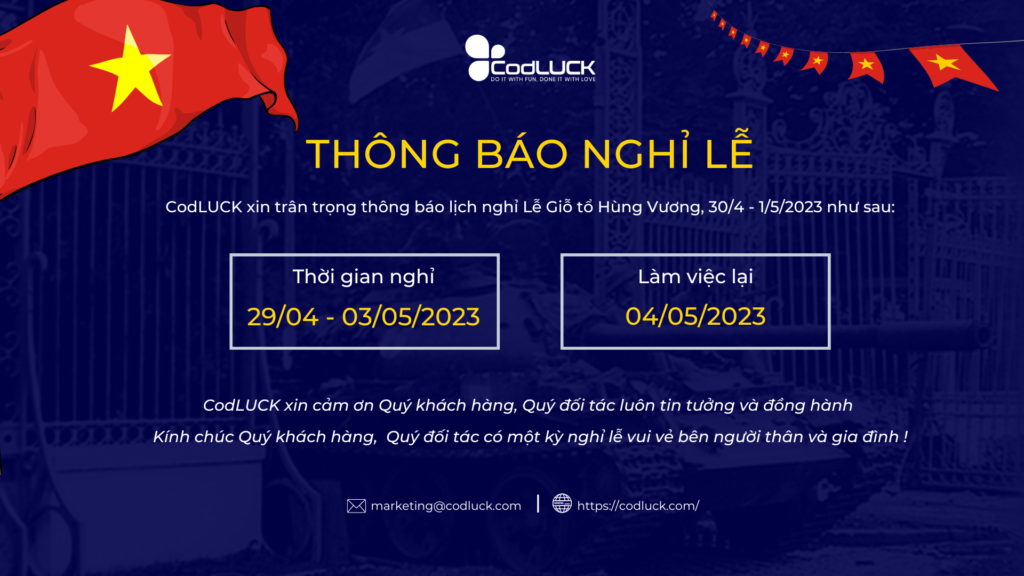 Dear Valued Clients and Partners,
CodLUCK would like to inform you about the schedule of the Hung Kings' Commemoration Day, the Reunification Day on April 30th, and International Labor Day on May 1st, 2023 as follows:
🔷Holiday duration: from April 29th, 2023 (Saturday) to May 3rd, 2023 (Wednesday).
🔷Business operations will resume as normal on May 4th, 2023 (Thursday).
Many thanks for your kind attention and being appreciative of this situation. Once again wishing you a very happy, healthy and meaningful holiday!
CodLUCK Team.
✉️ Email: marketing@codluck.com
🌐 Website: https://codluck.com/