On November 28, 2022, CodLUCK Technology held a ceremony for signing a joint training agreement in Business Japanese Training with Mrs. Dinh Thi Hong Nhung – President of the Vietnamese Language Association in Japan.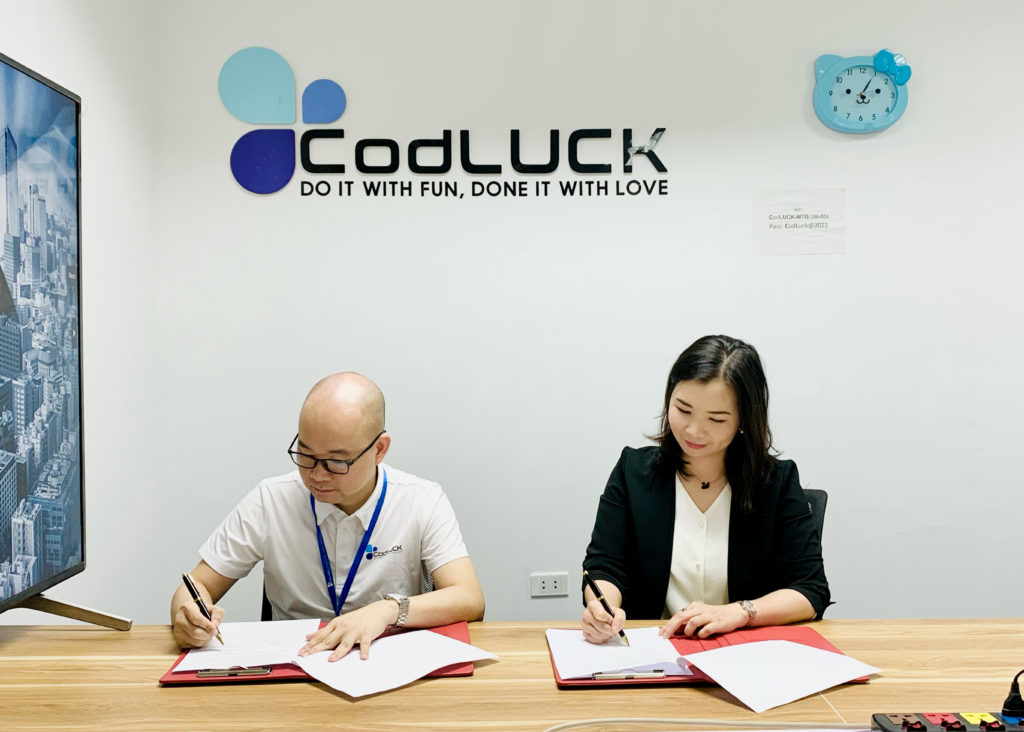 Business Japanese is "Japanese language skills and abilities that are used at work, such as business activities in companies". Business Japanese provides learners with the most practical knowledge to use in business contexts and many office settings. Employees who are equipped with deeper knowledge will have more opportunities to develop a career path, especially when working in an environment that values manners like Japan.
In order to provide the opportunity on practicing Japanese immediately after learning and create conditions for employees to participate in business trips to Japan, CodLUCK has cooperated with Ms. Dinh Thi Hong Nhung – President of the Vietnamese Language Association at Japan in Business Japanese Training from basic to advanced.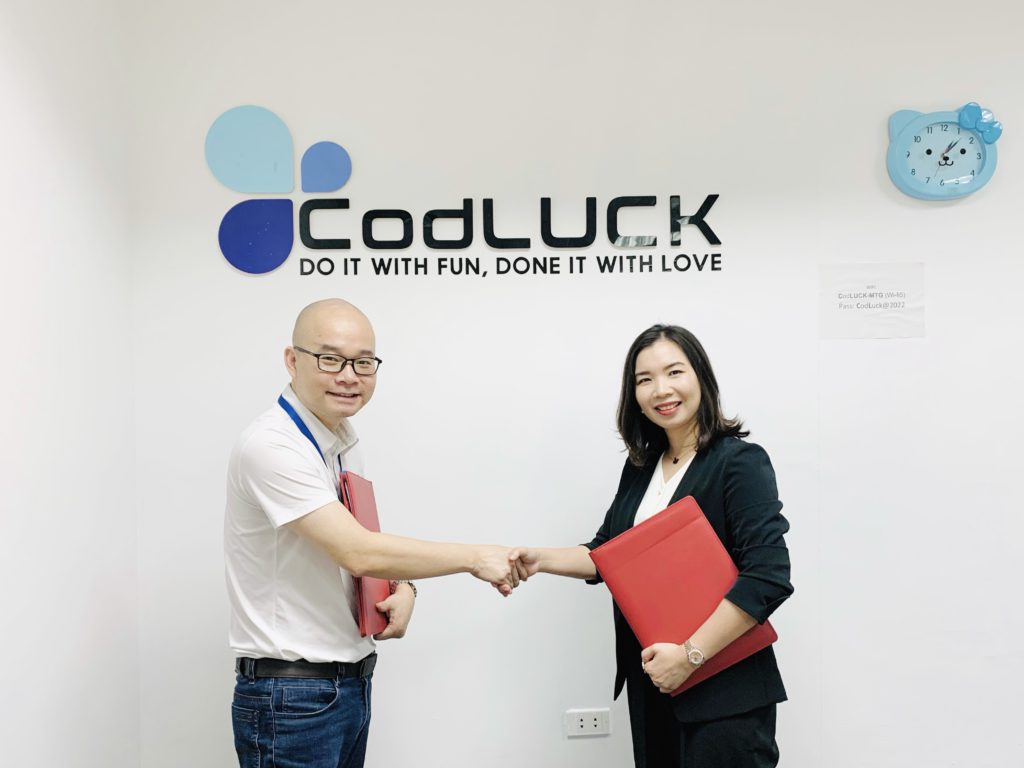 This program is a three-month program designed for CodLUCKers who are well aware of the basic Japanese language at least the JLPT N4 level to improve their Japanese listening/speaking skill, acquire how to use business Japanese, and deepen their knowledge of Japan.
As one of the most important internal training programs in 2022 of CodLUCK, the course focuses on improving the "weaknesses" of the majority of Japanese learners with the following main contents:
Learning Japanese grammar, vocabulary, honorifics,…
Practice conversation on greeting and discussing using various vocabulary
How to pronounce like a native speaker
Training business email writing skills
"Japanese is a difficult language, if you don't use it regularly, it will become more difficult. In particular, business Japanese has its own peculiarities with honorifics, manners, typical ways of using in business,… Therefore, if you're just good at grammar, and vocabulary without understanding business Japanese and Japanese culture, you can't speak Japanese like a native speaker." – Mrs. Nhung shared with us.
"Besides, being afraid of making mistakes, being afraid to speak Japanese so you decide to speak in your native language… which is a common way of many Japanese learners. That makes you lose valuable opportunities to practice Japanese. Whether you're at beginner or intermediate, or advanced level, the fact that we just are foreigners speaking Japanese, so let's make fun with Japanese, keep practicing Japanese as much as possible. The more we practice, the more mistakes we will be able to deal with. Thereby, we can discover new knowledge, and improve more and more!" – Mrs. Nhung told to the students in this "special" course.
The signing ceremony marks comprehensive cooperation between CodLUCK and Mrs. Nhung in training high-quality Business Japanese for CodLUCKers, improves employees' skills and contributes to building the culture of learning – training at CodLUCK.
Business Japanese training course will start on December 6, 2022.