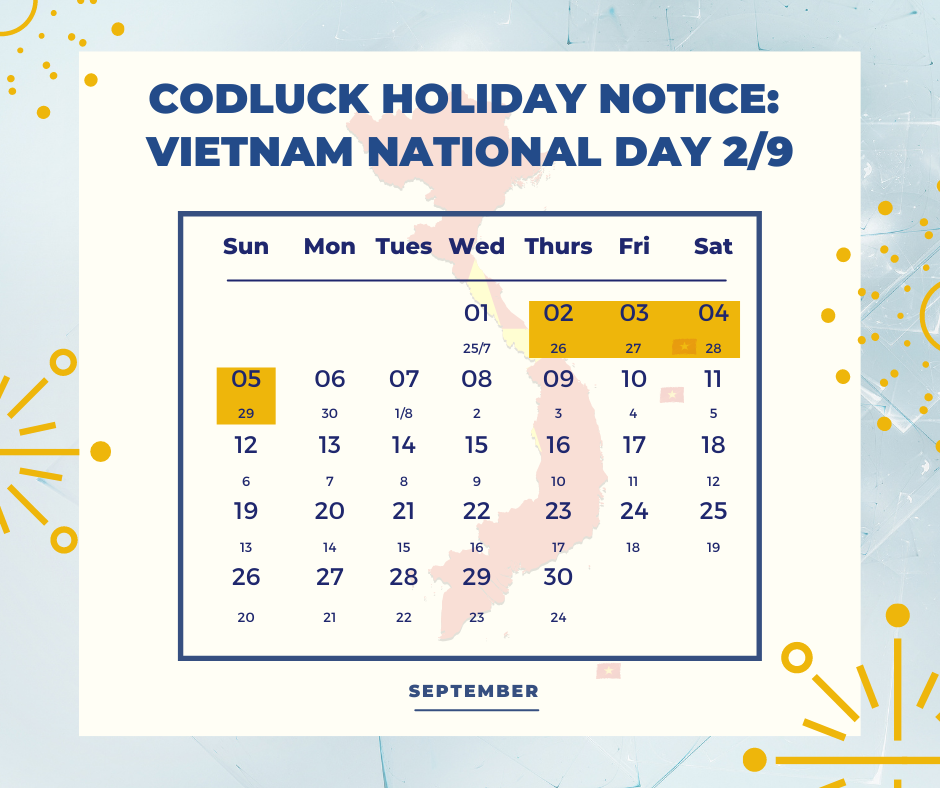 Dear Valued Customers/ Partners,
By the occasion of National Day on 2nd September 2021, we pleased to announce to you the holiday as following informations:
Holiday period: September 2nd, 2021 (Thursday) – September 5st, 2021 (Sunday) – Because we do not work on Saturday, all of the employees will have 2 more days off Saturday and Sunday.
Back in work: on September 6st, 2021 (Monday)
CodLUCK pleased to announce to you and we wish you a pleasant and safe holiday !
Note:
According to the new regulations in the Labor Code 2019 effective from 2021, employees officially have an extra day off for the National Day holiday, (September 3).
Therefore, employees of civil servants and state agencies will be off from September 2 to September 5. (Saturday and Sunday included).