System Development
& System Integration
Close
Cooperation
Commitment
about timeline
Excellent
Quality
Continuous
Improvement
Team Organization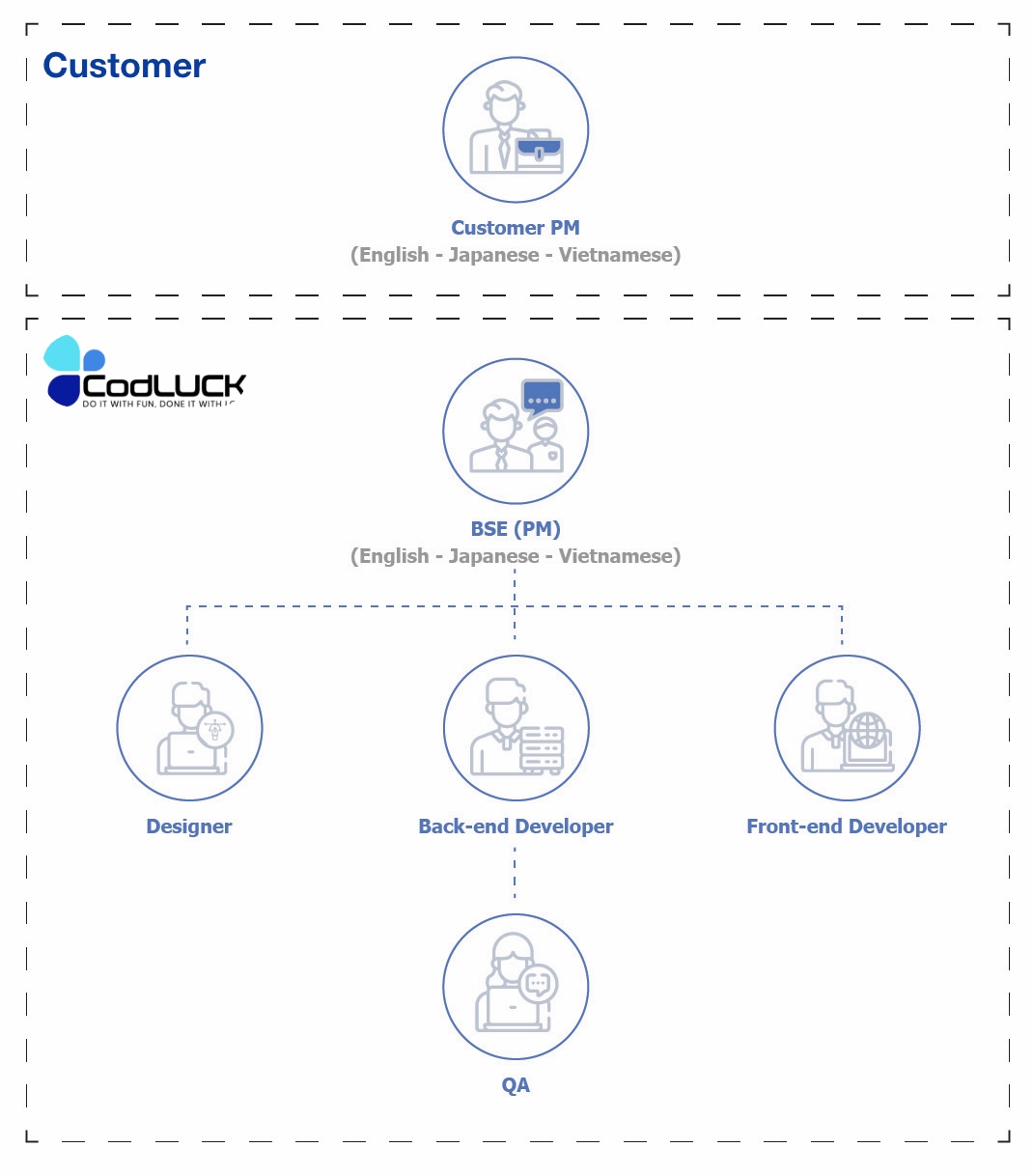 BSE/PM
Mainly responsible for specification management, progress management, and quality control as the chief executive of the project. Depending on the volume of the project, the BSE/PM man-hour is also assigned 40h to 160h.
Designer
A member who creates WireFrame and UX/UI designs. This position is also assigned an optimal time depending on the project.
Front-end developer
Members who create screens (HTML type) as per UX/UI design.
Back-end developer
Members who perform detailed design-manufacturing work-function tests.
QA
confirms the customer's wishes and the quality of the design and mounting system.
Strong points

Excellent resources are assigned to projects

Highly motivated and productivity with a clear project management KPI
Developers can implement functional tests, reduce BSE/PM costs

BSE/PM/Manager has more than 10 years work experience in IT overseas market

Fixed management cost is low, the unit price can be reduced by 10 to 40% in the competition
FEATURES
Project Types
Participate in PoC projects together with the customer from the requirement definition phase and screen design phase.
The development model is as requested by the customer, but Agile is more common.
The development team can join the project by Go-live and propose a technical solution to the customer.
Customers are encouraged to communicate more frequently with the development team.
Many PoC models apply advanced technologies (AI/ML, Blockchain, AR/VR, etc.).
Development period is 3 to 4 months, price is less than 50k USD.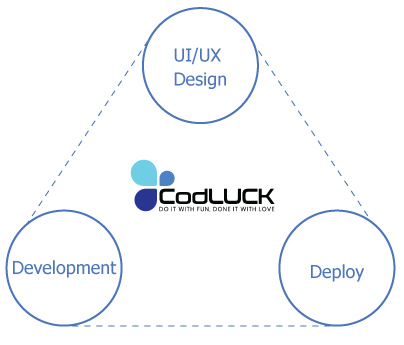 Payment method: Basically, it depends on the consultation with the customer, but usually you will have to pay 3 times.

1st time: Contract conclusion timing: 30%
Second time: "Design and manufacturing phase" completion timing: 40%
Third time: Test phase completed: 30%

Similar to PoC, it is necessary to increase the frequency of communication with customers.
The above development flow is the same for Agile, and it is easier to deliver if you divide each phase by function.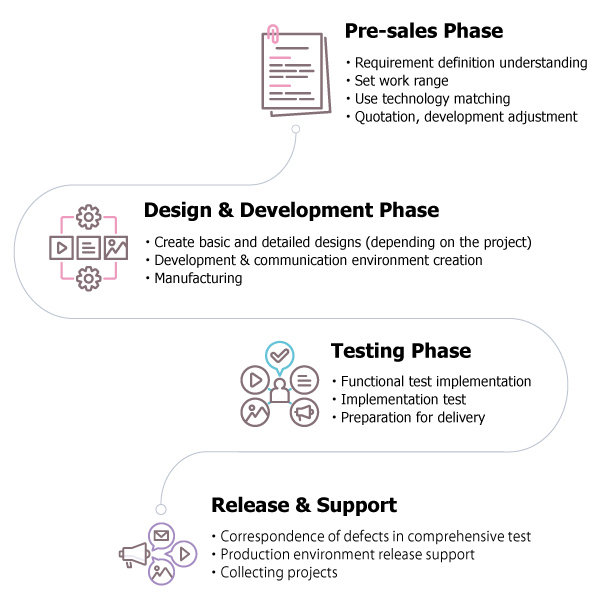 The development team structure can be kept for a long time and is applied to system maintenance projects.
Productivity is high because it gathers in the system technology and operational know-how development team.
The monthly fixed cost makes it easy to calculate the annual budget.
Contract type: Labor Contract
Payment method: Monthly deferred payment.
You can By-Name key members of the development team.