The popularity of e-commerce is growing at a blistering pace. According to Statista, shopping online is one of the most popular activities among internet users worldwide. More and more people prefer clicking the mouse over walking for hours when they need to buy something. Online stores nowadays provide their customers with more possibilities for less effort.
With all that in mind, launching an e-commerce business is a rather complicated activity, especially for beginners. How to make people buy on your website, not any other? The answer is in thorough planning and management of e-commerce.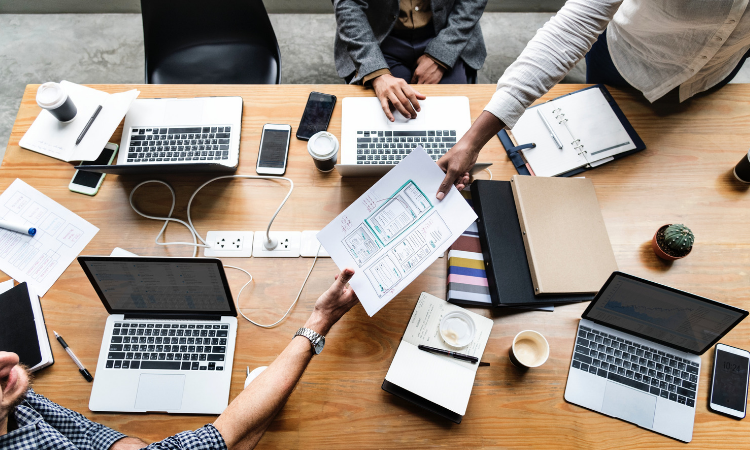 What Is E-Commerce Project Management?
E-Commerce project management is a branch of traditional project management that has its own specifics. Basically, it is the practice of applying various skills, tools, techniques, and approaches as well as performing various activities aimed at the effective development of an e-commerce project.
E-Commerce project management heavily relies on time-tested traditional project management concepts and approaches, though applying them in e-Commerce is much more challenging than in any other sphere. Businesses have to quickly react to global, social, and business environment changes while striving to attract new customers and retain the existing ones.
Challenges e-Commerce Businesses Face Without Project Management
In e-Commerce, project managers (PMs) have to keep many activities under their control. They need to keep an eye on their competitors' business development, be aware of the latest trends on the market, manage the development and maintenance of the company's e-commerce platform, effectively cater to customer expectations, and much more. In such circumstances, it's impossible to have a clear view on how to develop a business, let alone generate high-quality leads without a proper plan.
Good planning and careful choice of project management methodologies and tools allow e-Commerce companies to: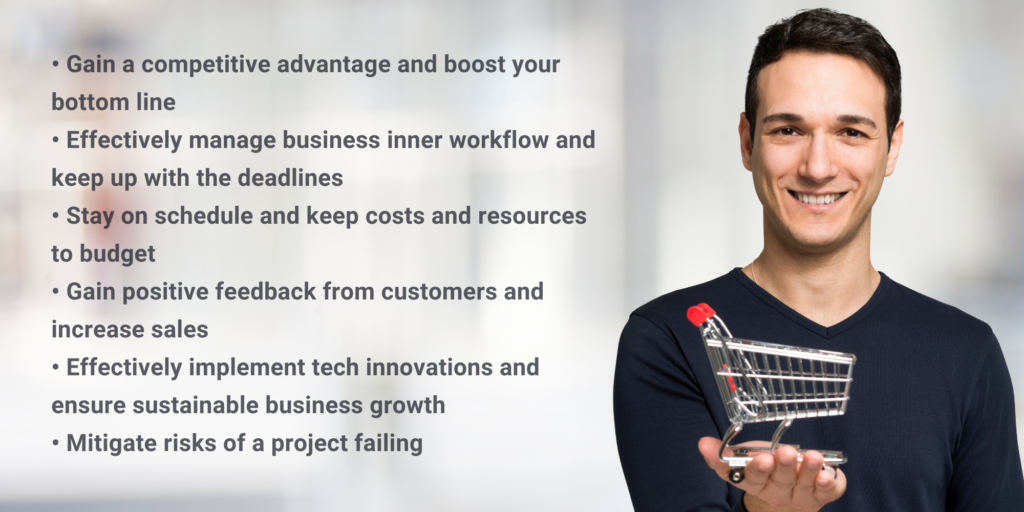 Choosing a project management strategy
To make it easier, there are a lot of various project management strategies you should know about. The thing you need to do is to choose one that suits you the best.
Here are some of the most popular strategies that may come in handy: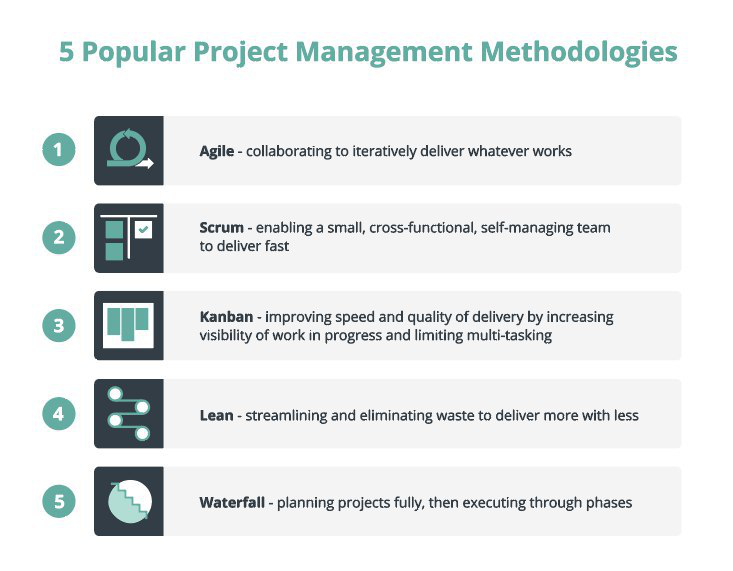 1. Agile
The Agile methodology works great for projects with frequently changing requirements. In Agile a product is divided into small parts and developed in iterations. After each development cycle, the team revise the results and consider what innovations they need to add so that the product better meets customers' expectations.
Many PMs opt for Agile methodology as it allows gathering customers' feedback throughout the development process. On the other hand, it's much harder to foresee what the product will be like at the final development stage.
2. Scrum
Scrum framework is commonly used for developing complex products. Scrum enhances communication between the team members, encouraging them to exchange knowledge of the ongoing processes and combining their efforts to deliver high-quality products. For this, the software development team gathers for short daily stand-ups and the development process is divided into weekly sprints. Each week the team reviews the product results and decides which features they need to implement next based on customers' feedback.
The Scrum methodology brings teamwork into focus, therefore, it's essential that each team member has enough experience in building the product and can promptly resolve any emerging issues.
3. Kanban
Kanban is a lightweight methodology similar to Scrum. It also involves sprints and much communication. Meanwhile, Kanban gives project teams more development freedom. The sprints are shorter, the tasks are smaller and the team members can deploy any product changes during the sprints.
For Kanban, project teams use special boards divided into three categories: "To do", "In-progress", and "Done" with stickers that have tasks on them. By moving stickers across categories, the participants can track the progress and implement any changes during the product development process.
4. Lean
The Lean methodology helps project teams to quickly develop the product that satisfies customer needs the most. It removes all the insignificant features, concentrating only on the useful parts. For this, the team builds a minimum viable product (MVP) and introduces new changes and improvements to it at each development stage. This way, e-Commerce businesses create an already working product at an early project stage and invest time and effort in its improvement so that it delivers the most value to the client.
When opting for the Lean methodology, PMs have to keep in mind that it shifts its focus to the product value rather than the team. Therefore, there won't be much room for training or frequent meetings.
5. Waterfall
The Waterfall is a time-tested methodology that works great for projects with clear specifications. The PM develops a product roadmap at the very beginning of the project and the team sticks to the plan without any deviations.
By using this methodology, PMs can simply calculate the budget and establish product development deadlines. However, it's difficult to perform any product changes during the development process and the outcomes may fail to meet often changing end-user expectations. Therefore, Waterfall is frequently used for building "mission-critical" or small projects.
Tips for planning and management e-commerce projects
wisely
As you can see, everything becomes simple if you follow simple project management plan for e-commerce as well as the principles below:
Choose the PM methodology that suits best for the e-Commerce project

Investigate the market and observe how it changes

Analyze competitors

Keep track of time, scope and budget

Be sure your team structure corresponds to the project's demands
Start developing a MVP

(minimum viable product)

Monitor the project development
Launch e-Commerce app and gather feedback
Continue iterating and testing ideas
Or you can do it more simply — contact CodLUCK. We know how to manage e-commerce projects and our team will help you to make your e-commerce website good-looking, user-friendly and profitable. For more than 9 years our software development team has been building various software solutions for e-Commerce businesses, including mobile apps, web portals, and platforms. Learn more about the e-сommerce development services CodLUCK offers and get your projects launched quickly and effectively.
Source: