The metaverse has arrived, at least in the public consciousness.
When Facebook CEO Mark Zuckerberg announced the social media giant would rebrand as Meta and change its focus to building the metaverse, the internet as we know it today exploded. You've seen the memes, read the reaction pieces, and laughed at the videos of Zuckerberg oh so unnaturally demonstrating what he hopes will be possible in the near future.
But what does it all mean for eCommerce?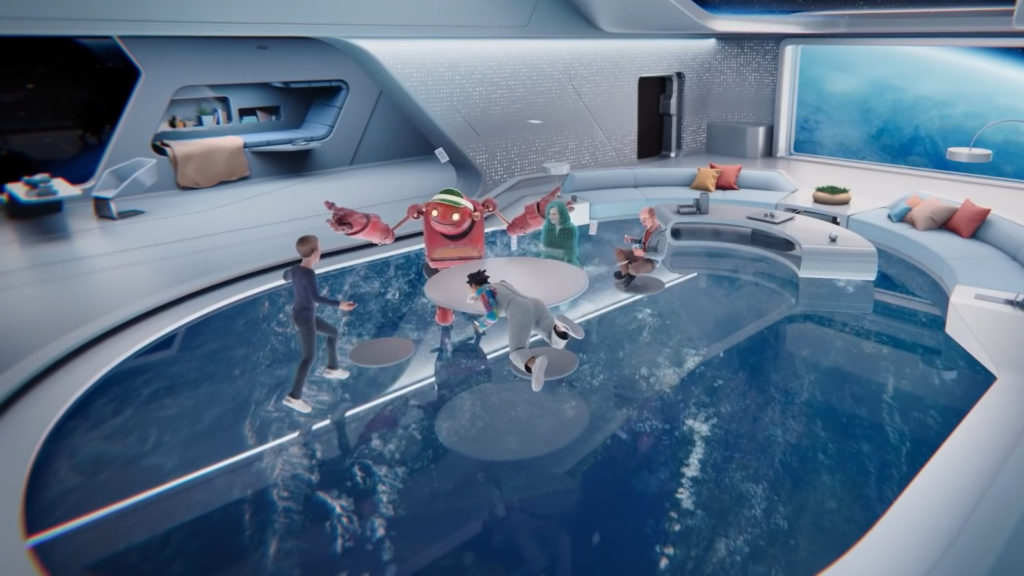 With the basic idea that the metaverse will be a virtual world alongside and complementing our physical world, it follows that eCommerce will be part and parcel of the metaverse. After all, we buy sell things in the "real" world, so why not the metaverse? And you can be sure a company like Meta (née Facebook) wouldn't be investing so heavily and so publicly in the metaverse if there wasn't a buck in it.
So it's a fair assumption to say there's a place for eCommerce in the metaverse, but what exactly will that look like? We've combed the internet with a mouse and keypad (so old-fashioned) to have a stab at answering that very question.
About Metaverse
Metaverse is a portmanteau of meta, meaning transcendent, and verse, from universe. Most pertinently for this blog's purposes though, the metaverse is noted that it will"be a fully functioning economy". It's a tantalizing prospect for anyone already engaged in online commerce, as more than meaning another channel in which to sell physical products (and we all know how important it is to be omnichannel), it could also mean selling new products in the metaverse. You've bought a Ferrari, why not also buy a Ferrari NFT for your avatar to drive in the metaverse?
It's also important to note at this stage that while Facebook has been especially loud about its goals for the metaverse (and plans to spend at least $10 billion a year on it), plenty of other companies have been and will be a big part of its development. Epic Games, for example, has incorporated metaverse elements into its wildly popular Fortnite video game. To be fair to Zuckerberg though, he did once say in an interview with Verge "hopefully in the future, asking if a company is building a metaverse will sound as ridiculous as asking a company how their internet is going" because it will all be interoperable and connected.
Commerce In The Metaverse
Zuckerberg and Meta have been explicitly clear that shopping and commerce will be key to the digital revolution, if a little light on the details.
"It [the metaverse] just touches a lot of the biggest themes that we're working on. Think about things like community and creators as one, or digital commerce as a second, or building out the next set of computing platforms, like virtual and augmented reality, to give people that sense of presence," he told Verge.
Even more notably, the words "commerce" or "shopping" were mentioned no less than 13 times by Zuckerberg and other leaders according to this transcript of the Facebook Connect event last week that launched Facebook's name change and outlined the company's plans for the metaverse. You can watch the full event below.
"We're also building a Horizon [Facebook's beta VR platform] marketplace where creators can sell and share 3D digital items. And our hope is that this will enable a lot more commerce and help grow the overall metaverse economy," said Zuckerberg at one point, before adding that he hopes the metaverse will "host hundreds of billions of dollars of digital commerce".
Vishal Shah, Meta's VP of Metaverse, spoke in a little more depth about commerce in the metaverse and outlined Meta's goal to "serve as many people, creators and businesses as we can by keeping fees as low as possible and offering choice."
"In short, the metaverse will remove many of the physical constraints we see on commerce today and make entirely new businesses possible," he added.
For the most part, Shah spoke about digital products instead of the possibilities for selling physical goods on the metaverse, before a segment with Jackie Aina, an influencer with a successful lifestyle brand called FORVR Mood, best known for selling candles.
Shah and Aina spoke in her metaverse "space" where they outlined the opportunities for using the metaverse to aid product design and the chance to create and sell more exclusive products.
"Imagine for your biggest fans, you could have an exclusive launch party where anyone could visit no matter where they were in the world," Shah said, before adding, "you could also drop an exclusive product in the metaverse, only available to your most ardent fans who pay the special access to get that product."
Outside of Meta, the consensus does seem to be that combining physical and digital products holds the most promise in the metaverse.
Payments providers have a lot to gain from the metaverse coming to life, after all, we won't be paying for goods and services using cash in a virtual world. So it makes sense that Mastercard has outlined how it sees the metaverse and eCommerce developing.
In a blog published in late September, Mastercard envisioned a future in which two friends meet at a virtual park and buy a pair of sneakers. Nothing too out of the ordinary there, but the specifications of this imagined transaction are fascinating.
The friends get onto the subject of sneakers after one mentions to another that she saw a pair she might like. Instantly, a selection of digital images of sneakers appears, and as one of the friends describes the style she saw, a virtual assistant cuts down the selection. The AI then allows the friends to customize the shoes, before buying the physical pair and an NFT version.
From product discovery to personalization and fulfillment all in a matter of moments. And all without leaving the couch, according to the Mastercard writer. While this seems very futuristic, take a closer look at this transaction and it's simply an extension of the direction eCommerce has been going. Seamless experience from channel to channel, cardless payments, hyper-personalization, and even some good-old-fashioned cross-selling.
"Brands will offer their customers hyper-personalized experiences without worrying about the physical world's many barriers," the article reads.
Meanwhile, Shopify president Harley Finkelstein seems to think his company's longstanding ties with the company formerly known as Facebook should stand them in good stead to hop on the metaverse gravy train.
"If the metaverse is a place where shopping and commerce happens, we're really fortunate that Facebook has been a great partner for us over the years, and we suspect we will be the launch partner for commerce inside of Facebook," he told Bloomberg, using the now-defunct name for the company.
Fast Company spoke to 28 experts on what the metaverse will and won't be prior to the big Facebook announcement, and they also seemed to think commerce would be part of the future, whether Meta is involved or not.
"In terms of AR, I think the big opportunity is in merging virtual and physical product experiences. Take sneakers, when I buy a physical sneaker it should unlock the virtual version and vice versa. The Roblox/Fortnite generation will look for brands that blend the real and unreal, and let them show that off to friends–repping your virtual style in the real world is a solid use case for AR," said Nick Pringle, SVP Executive Creative Director at digital advertising agency R/GA London.
However, there has also been plenty of skepticism about Meta's ambitious metaverse plans, even from within the company.
Oculus (a VR company Facebook acquired in 2014 for $2.3 billion) consulting CTO John Carmack said he has been arguing against all the company's internal metaverse efforts, according to Ars Technica.
"I have pretty good reasons to believe that setting out to build the metaverse is not actually the best way to wind up with the metaverse," he said, providing fuel for Facebook/Meta's vociferous critics.
As this Vice article succinctly put it, Zuckerberg was "pitching products that don't exist for a reality that does not exist in a desperate attempt to change the narrative as it exists in reality, where we all actually live".