Research shows that the shopping trends of COVID-19, namely a shift to online commerce, are likely to persist well after the pandemic is behind us. One way brands can adapt to the evolving eCommerce landscape is by embracing novel technologies such as 3D and augmented reality which have a number of benefits for shoppers and businesses alike.
Read on to learn more about how 3D and augmented reality is transforming eCommerce.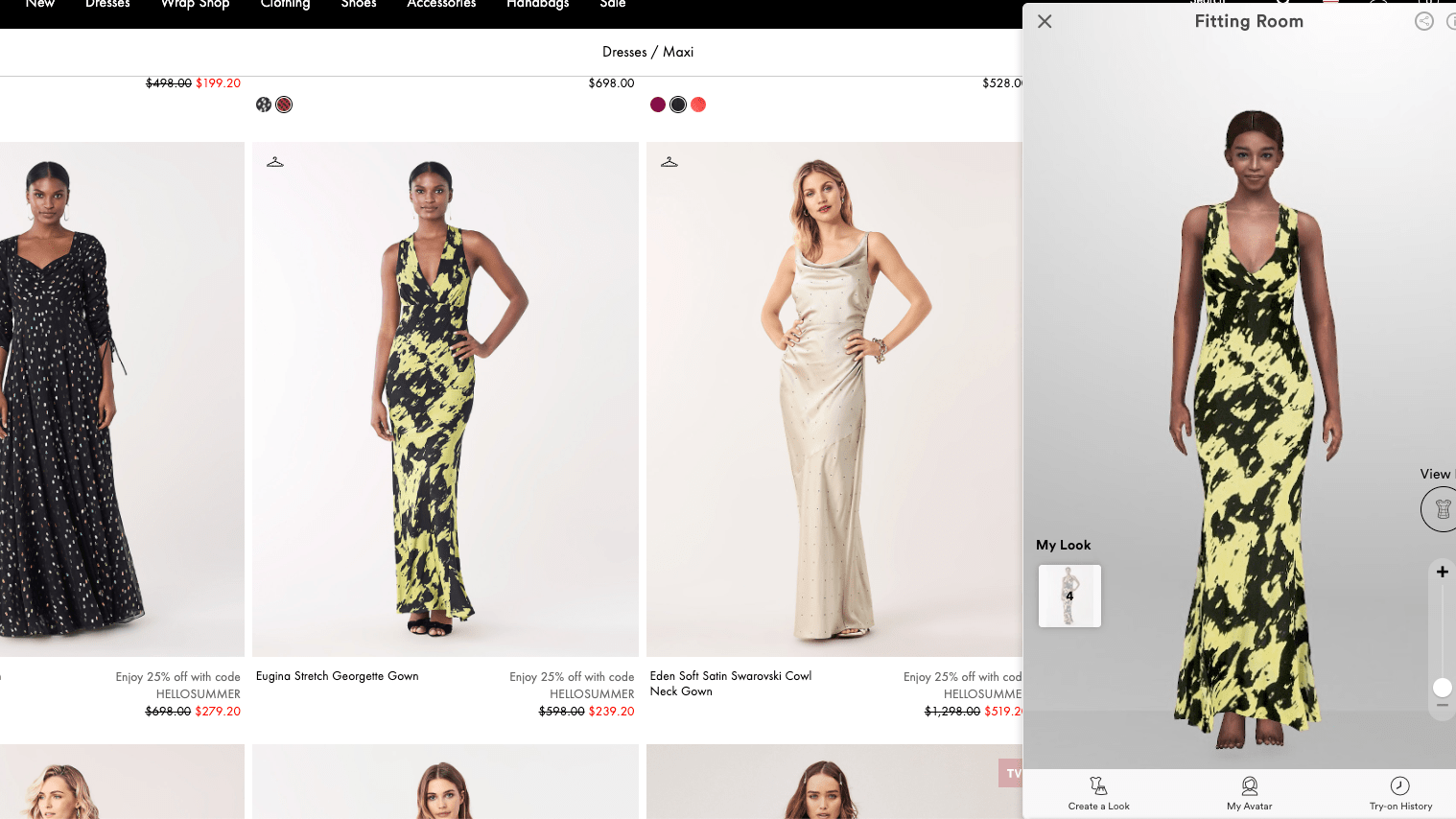 A Shift to eCommerce
In the wake of the COVID-19 pandemic, as social distancing and restrictions on movement became the new normal, businesses and consumers increasingly "went digital", providing and purchasing more goods and services online. The share of e-commerce of global retail trade is estimated to have surged from 14 per cent in 2019 to about 17 per cent in 2020.
The data from Threekit's Virtual Shopping Index (VSI) shows that people are increasingly dependent on eCommerce for both essential and nonessential goods. Sectors that have experienced a dramatic increase from the pandemic's start to April 2021 include:
Automotive
Appliances
Furniture
Sporting Goods
Jewelry
Hardware
Electronics
Apparel and Shoes
Furthermore, this research shows that 55% of online grocery shoppers are more likely to buy groceries online, even after the pandemic. eCommerce continues to thrive even as brick-and-mortar shopping returns. In fact, as Salesforce reports, people prefer contactless delivery options and "buy online and pick up in store" (BOPIS).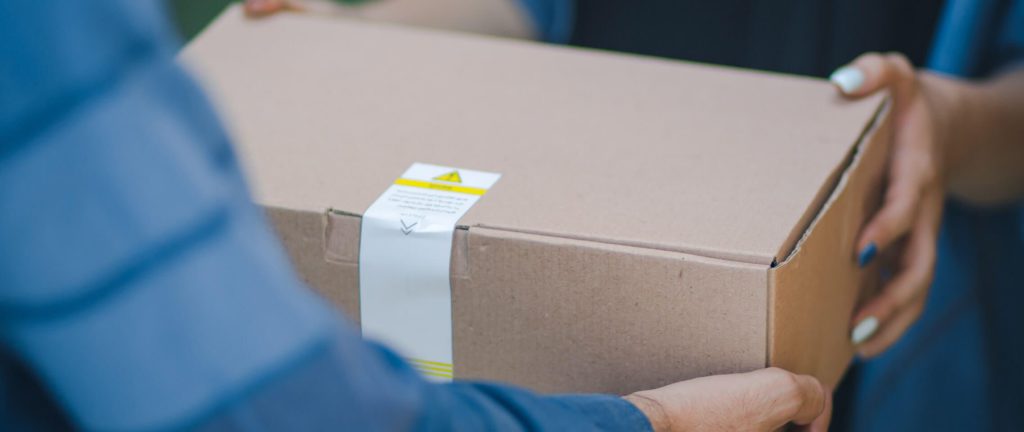 The Importance of 3D & Augmented Reality (AR) In eCommerce In The Future
Upgrade to stay relevant
As a result of the shift to online sales, it is important for brands to direct their efforts and spending to create the best eCommerce experience possible. Humans respond 60,000 times faster to images than to text so more and better visuals are key.
From a marketing point of view, 3D and AR features can increase user engagement, and make an online shopping experience more interactive.
Higher Customer Expectations
Metaverse (digital world) is supposed to be the future of technology. Customers have greater expectations in the entirely-digital world. They want more visuals: Regarding as the research on The Visual Economy, they prefer at least 8 images per product page. Approximately two-thirds of shoppers want 3D or augmented reality in the shopping experience (e.g., to preview different makeup colors and how they might look on one's face, or to see what different couches might look like in one's house).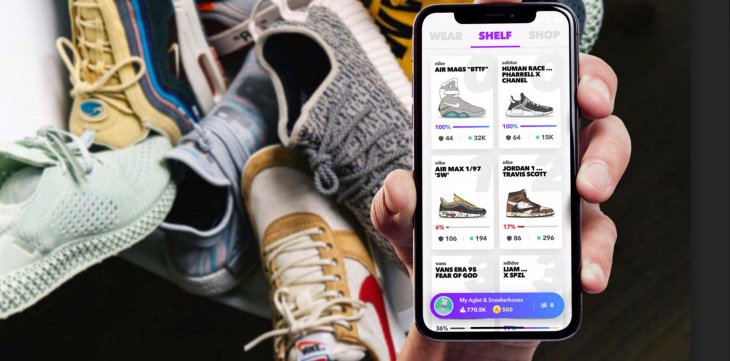 5 Ways 3D and AR Help To Succeed
1. Differentiate Your eCommerce Business
A majority of businesses still use 2D product images in a visual configurator, if they use a configurator at all. If you want to stand out among a sea of competitors with generic product pages, then a 3D solution is likely to help dramatically.
With a 3D model for products, you'll be able to attract customers with a "wow" factor that competitors lack.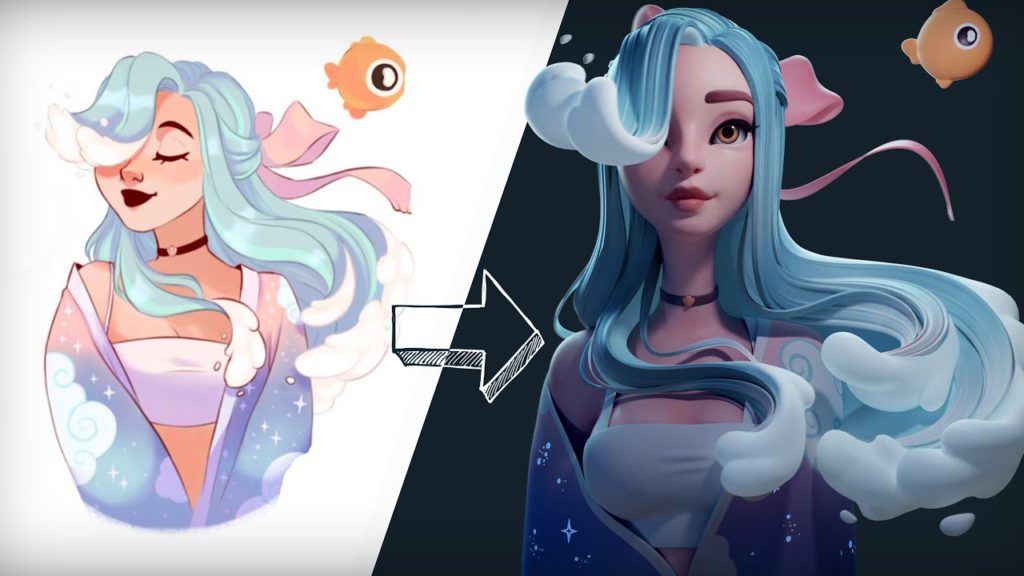 2. Increase Customers Experience
Customers can be engaged in a better manner. 3D products inspire customers to buy a product by just reading its description and exploring its remarkable features. As it is rightly said, "Better engagement leads to increase in sales".
Complete details about the product can be shared. Interactive and enticing product visuals can create a holistic view of your brand product in the eyes of the potential customer. The 3D approach is a game-changer within an online shopping platform i.e. the Internet. Functionality and features of eCommerce company products can be well conveyed by investing in 3D modeling.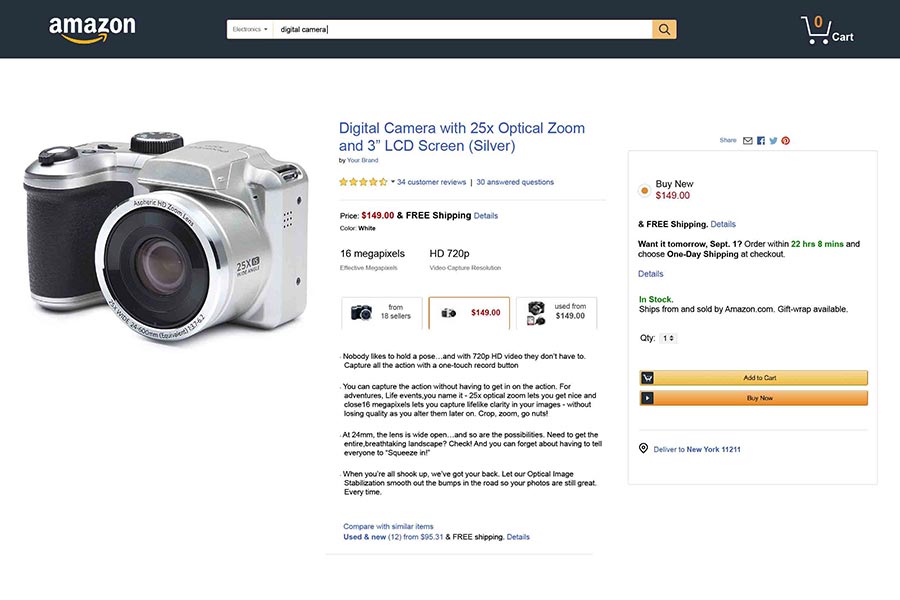 Using a large number of 2D images can be reduced. Showcasing product qualities from every angle can be difficult when you are using 2D technology. A 3-dimensional model can help eliminate certain issues like space consumption and uploading image to the website. In this way, you can incredibly increase product chances to be opted by the customer and land in the shopping cart preceding the checkpoint.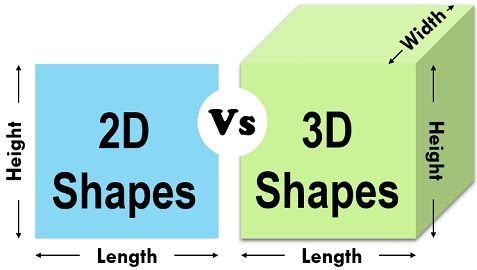 3. Product 3D Models Work for Any eCommerce Platforms
3D modeling artists save 3D models in universal file formats so they don't require additional optimization for eCommerce platforms. AR models made by professionals are in various formats, hence, they work perfectly for any furniture shopping apps. Same with 3D models used for other purposes as game or marketing — Specialists export all files in the most popular formats so that they could be integrated into any website page with no sweat.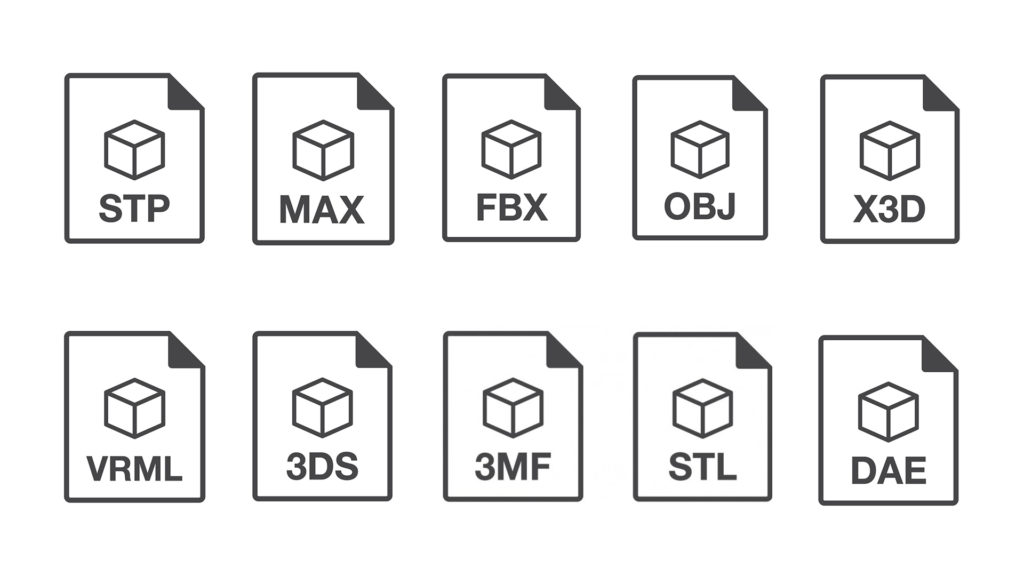 4. Inexpensive Solution For Businesses
There are numerous ways to enhance your company's business but most methods are expensive. With AI technology, you'll be able to boost your company's sales without overspending. You can transform bulk pictures into 3D models with the slim costs. Additionally, 3D Models for eCommerce are Adjustable and Reusable which help to save a significant amount of money.
Moreover, one of the best things about 3D modeling is that you won't need a lot of employees. Instead, you'll be able to hire another firm and outsource the work. This is why 3D modeling is becoming very popular for e-commerce businesses.
5. Getting 3D Models for eCommerce is Fast and Trouble-Free
One of the reasons why manufacturers hold back from ordering 3D models for eCommerce is a myth of how difficult and time-consuming 3D modeling is. To debunk it once and forever, we guarantee our clients that their 3D models will take from just 1 working hour and the number of 3D models we can create up to 500 models/month.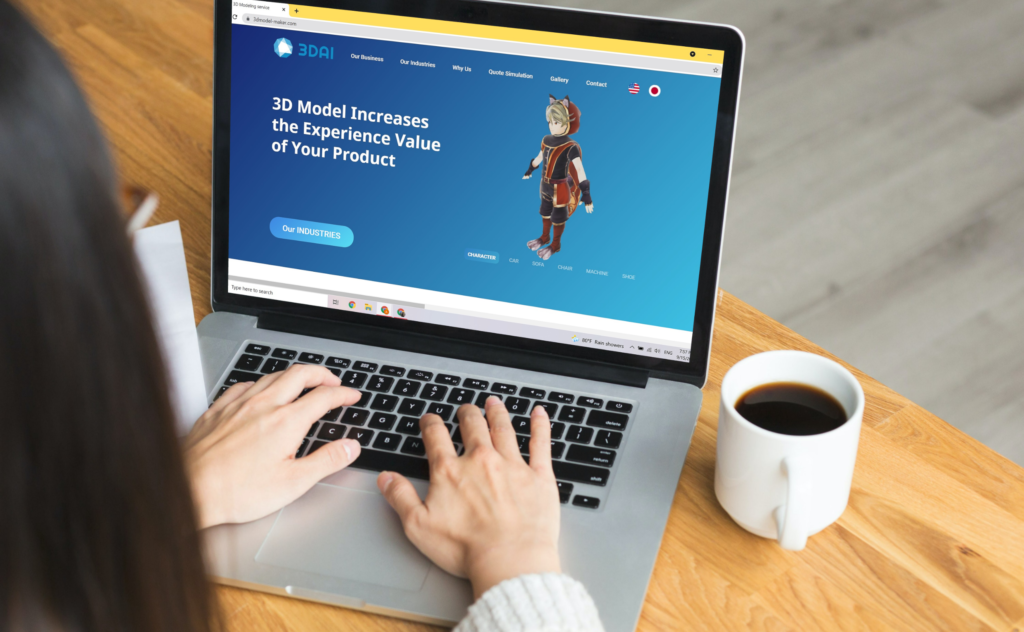 All eCommerce businesses have to do to get life-like 3D models is send us a brief that contains product photos from multiple angles. The best option though is to add 2D drawings, the dimensions of the object, and texture references.
Our customer is taking advantage of 3D modeling technology to provide a thorough understanding of their products to clients. Read more about this client project here.
Conclusion
It's a challenging time for retail but technology can prove to be a lifeline and that's the case when it comes to 3D and Augmented Reality. The only thing to keep in mind is that now is the right time to jump on a train and start implementing it as soon as possible until it's still a competitive advantage.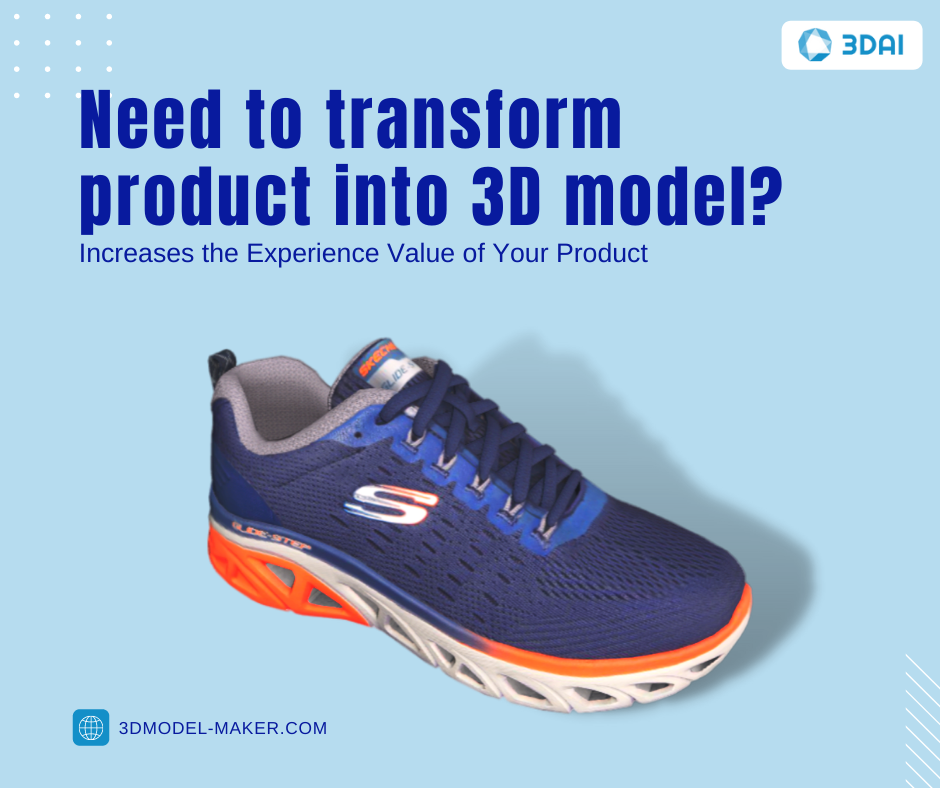 Ready to bring your products to 3D & Augmented Reality? Get in touch now!
Reference source:
https://www.threekit.com/lp/the-new-customer-journey-how-3d-and-augmented-reality-is-transforming-ecommerce-0?hsLang=en
https://cgifurniture.com/3d-models-for-ecommerce-benefits/
https://it-s.com/why-is-3d-modeling-important-for-ecommerce-businesses/